Bold Rangers JFC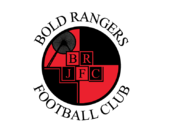 Bold Rangers JFC
"WE ARE BOLD"
News Report
BOLD RANGERS JFC FULLY SUPPORT MARTIN MURRAY
08/03/16
Recently some members of Bold Rangers JFC were given the opportunity to meet with Martin Murray before he flew out to Germany to box for the World Championship. Unfortunately it wasn't to be for Martin, but he was so made up with the support he received from the club. The club wish him well in his next fight and hope this time he comes back a world champion.
Thank you to everyone who attended this event. We were very proud of you all and you did the club proud.
Thank you also to Martin Murray for taking the time out of his training schedule to come and see the kids. Thanks to Giggy for arranging this for the club.
Follow the site to get the latest news and results straight to your email