Bold Rangers JFC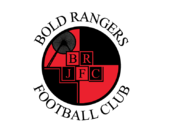 Bold Rangers JFC
"WE ARE BOLD"
News Report
Bold Rangers Thanks Everyone For Their Support.
28/12/16
Big thanks to everyone that has helped the club get back on our feet, especially Chris O'Dea, owner of ODs Designer Clothing on Cotham Street, donated £2,000 to Bold Rangers Junior Football Club after our container holding all our supplies, including footballs and nets, were destroyed by flames on Sunday, November 27.
Thanks also to him for also backing our online campaign, which has amassed a further £2,500. The club also wantd to send thanks for donations from names that include Saints coach Keiron Cunningham, rugby league great Paul Sculthorpe and boxer Martin Murray.
Without this support, the club would of struggled and we would of really been under pressure over Christmas and New Year.
It just shows that there are good people still out there that will give to grassroots football.
Follow the site to get the latest news and results straight to your email