Bold Rangers JFC

Bold Rangers JFC
"WE ARE BOLD"
Bold Rangers U13s Bullets - Bold Rangers JFC
Team
Bold Rangers U13s Bullets
Welcome To The Bold Rangers JFC U12'S
Welcome to the Bold Rangers JFC 12'S team which will be playing in the Warrington Junior League this season. This is their second year together and we wish them luck for this season. The Under 12's is a great bunch and always work hard for each other.
They will be managed by Robert Wilkinson and Gary Whittingham
The Under 12's will sponsored by Bold Veterinary Clinic for the home kit and for the away kit Bold Skip Hire, St Helens
Bold Veterinary Clinic is a traditional, family run clinic. We pride ourselves on providing a professional service, with modern up to date facilities. http://www.boldveterinaryclini...
On behalf of everyone at the Under 12's we thank our sponsors for there support and making it possible for us to play Grassroots Junior Football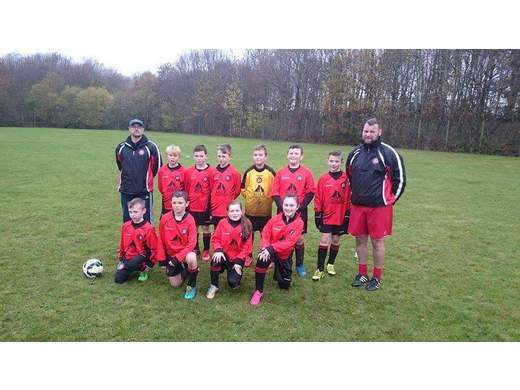 BOLD RANGERS U12'S DRAGONS
Follow the site to get the latest news and results straight to your email